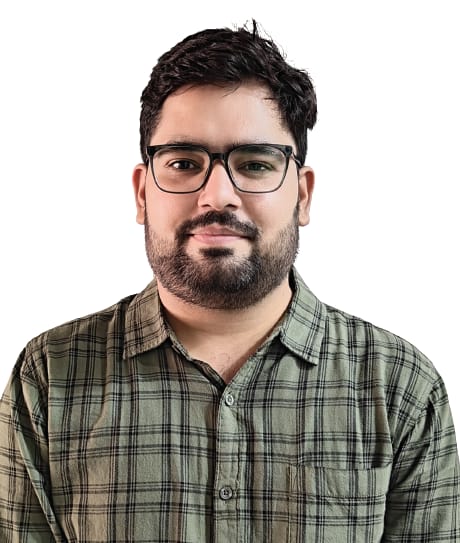 Mr. Prashant Khare
M.Sc. (Physics), CSIR NET(LS)
He has completed his Masters Degree in Physics from BND College, Kanpur affiliated to the CSJMU in the year 2014 in which the project work is on the topic "QUARKS AND ITS PROPERTIES". He has qualified CSIR- NET(LS) examination in the year 2016. He was a visiting faculty at HBTU, Kanpur for one year and also qualified competitive examinations at National level like (IIT-JAM) in 2013 and (TIFR) in 2016. His areas of interest are Astrophysics, Quantum Physics, Nuclear and Particle Physics and Mathematical Applications.
Mr.Saurabh Bajpai
M.Sc. (MATHEMATICS), RATE, UET, CSIR-NET (JRF)
He is specialized in pure and applied Mathematics. His area of interest also includes MATLAB. He qualified Master degree of Science in Mathematics from DBS College, Kanpur affiliated to the CSJM, University in the year 2014. He has also qualified some competitive Exams like RATE (2016), Ph.D. Entrance Organized by AKTU), UET (2017) Organized by BHU and CSIR-JRF (2018). He also qualified GATE in 2019.
Ms.Neelanshi Trivedi
M.Sc.(Zoology), CSIR – NET
She is faculty of Science at Jagran college ,she holds master degree of science in zoology with specialization in Fish and Fisheries in Zoology, under prescribed two year course from DAV college, Kanpur affiliated to the CSJM University in the year 2015. Qualified CSIR NET examination in the year 2016. Her appointment as assistant professor has been approved by CSJM University, Kanpur..
Dr. Usha Awasthi
M.Sc., Ph.D.(Mathematics)
She is working as Assistant Professor of Mathematics in the Science Department of Jagran College of Art, Science & Commerce, Kanpur (Affiliated to CSJM University, Kanpur).She obtained her Ph.D. degree from HBTI, Kanpur (Affiliated to GBTU, Lucknow ) .She has more than 11 years teaching experience at undergraduate (B.Sc. & B.Tech) level. Her area of research is fluid mechanics. She has published 10 research papers in reputed National and International Journals. She is a reviewer of 6 reputed Journal. She has authored a book of applied Mathematics-2 for Diploma Course.
Dr. Vikas Dwivedi 
M.Sc., NET – JRF, Ph.D.
Dr. Vikas received his Bachelor of Science and Master of Science from CSJM University, Kanpur.  He qualified GATE and NET-JRF in Chemical Science in 2013. Later he completed his PhD from CSIR- Central Drug Research Institute, Lucknow in 2018 under the supervision of Dr. Ajay Srivastava and Dr. M. Sridhar Reddy. His thesis title was ' Novel Strategies Involving Activation of Alkynes Towards Conjugated Molecules and Heterocycles.' In 2018, he joined IIT Kanpur as Post-Doctoral fellow with Dr. Basker Sundararaju. After gaining one year experience he joined Jagran College of Arts, Science and Commerce as Assistant Professor in 2019. He has published 8 international publications and has done various conferences. 
Dr. Arti Katiyar 
M.Sc.,B.Ed, Ph.D.(Zoology)
 She has done M.Sc in Zoology,equally specializing in the fields of Ichthyology and Entomology.She has completed her academics throughout first division and has been awarded her Ph.D degree from CSJM University,Kanpur.She has more than twenty-five National and International publications in peer reviewed reputed journals.She has authored a book,entitled "Green Pesticides for insect pest of brinjal".Apart from this she has published may books chapters,plentiful articles in popular magazines and attended Natinal/International conferences,workshop etc.She has worked as R.A. and S.R.F. in IIPR, Kanpur
Dr. Varsha Srivastava
M.Sc.,Ph.D.(Botany)
 She is faculty in Botany department of Jagran College.She twelve years of teaching experience at graduate and post graduate level.She completed her Ph.D on the topic entitled "Studies of Keratinophilic fungi on some cattle sheds and poultry from soil of kanpur with special reference to their growth and inhibition" under UGC Project from CSJM University Kanpur.Her area of expertise is in Plant Pathology and Microbiology.She has published various research papers in reputed national journals.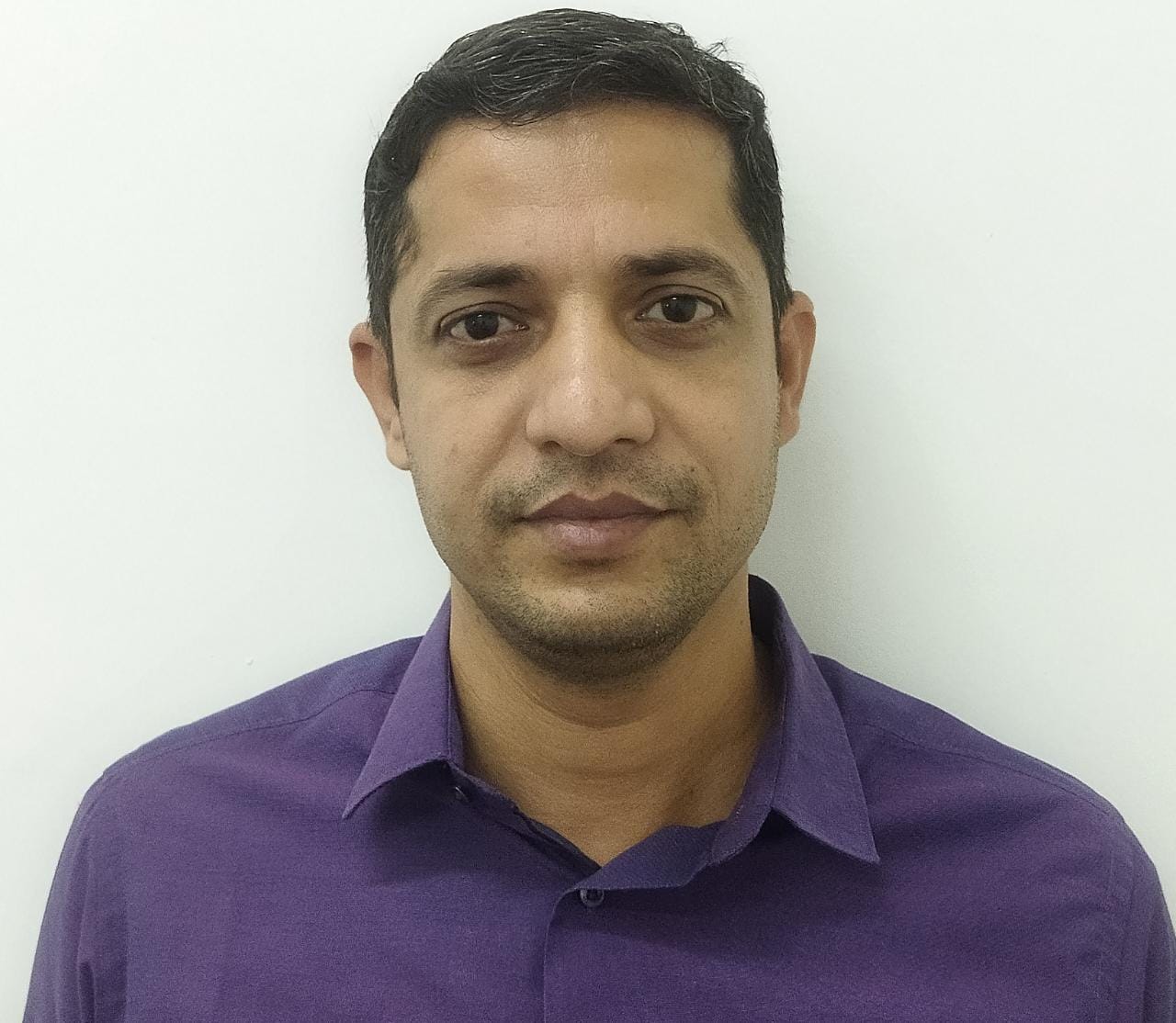 Dr. Shashank Shekhar Mishra
M.Sc.,Ph.D.(Physics)
He obtained his master's degree in Physics from VSSD college,CSJMU.He qualified GATE,JEST,BARC,CET,RET.He earned his Ph.D in Physics from BHU,Varanasi.He has worked as research scientist in the department of Materials Science and Engineering,IIT,Kanpur.He also won a two-year National Post-Doctoral fellowship from the SERB Government of India.In the field of material science ,he has twenty international reputable journals.He is a life member of the Election Microscopy Society of India.
Mr. Swatantra Bajpai
M.Sc.(Chemistry),CSIR-NET,GATE
 He obtained his master's degree in Chemistry from CSJM University,Kanpur..He had qualified CSIR-NET and GATE.He has teaching experience of more than five years.
Dr. Manisha Verma
M.Sc.,Ph.D(Botany)
 She is working as an Assistant Professor of Botany in the Science department of Jagran College of Arts,Science and Commerce,Kanpur.She obtained her Ph.D degree from Allahabad University.She has more than 16 years of teaching experience at Undergraduate(B.Sc.) level.Her area of research is "Effect of Water Pollution on Chlorella".She has published 1 International and 2 National Papers.